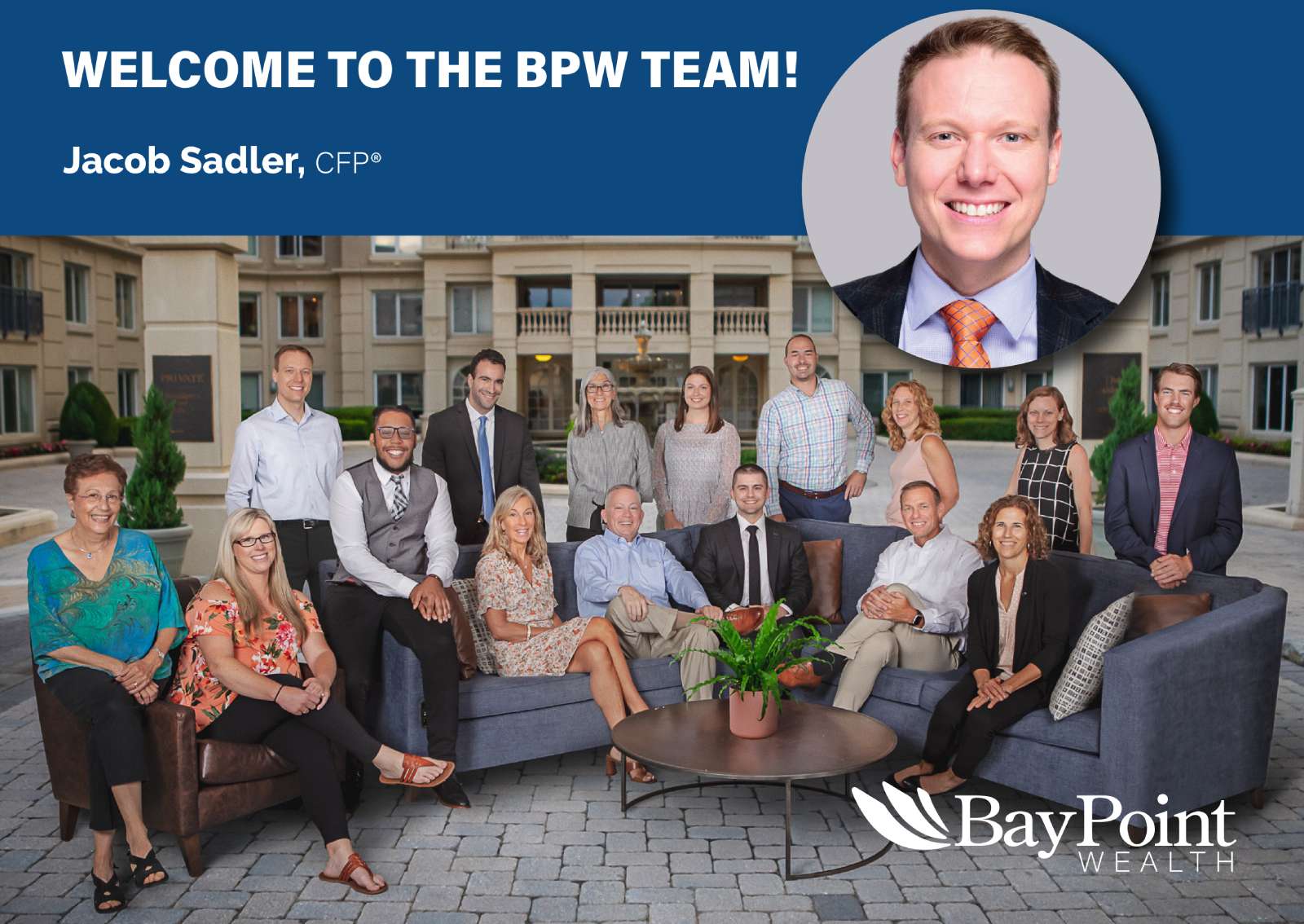 We are excited to announce our expanded presence in Asheville, North Carolina, through our merger with Woodstone Financial, LLC. Since the company's founding over 20 years ago, Bay Point Wealth has provided comprehensive, fiduciary financial planning, investment, and tax advice. With the merger, and the addition of Jacob "Jake" Sadler, CFP®, who previously worked with Woodstone, we will continue to serve our existing clients and develop new and lasting relationships with clients in each of our key markets, as well as nationally.
Jim Kantowski, CPA, CFP® and Bill Hufnell, CPA, CFP®, both principals at Bay Point Wealth, had the opportunity to meet with Joel Kelley, the owner of Woodstone and Jake Sadler, and immediately knew that they had met a team that very much shared the chemistry, competency, and culture of Bay Point Wealth.
"Jim and I got off the initial Zoom call and both said, Wow, what a great firm and what two great guys to meet. We knew immediately it was a perfect fit." said Hufnell.
"We couldn't be more thrilled to be part of Bay Point Wealth," Jake Sadler said. "We knew from our first call together that we would make a really great team, and that our values were closely aligned. We look forward to being a part of an organization that tackles customer care with an ambitious, proactive, confident, and compassionate point of view."
"Our clients deserve to know that they can expect to be served by professionals who relate to them and understand their unique financial picture," Joel Kelley, former owner of Woodstone Financial said. "We chose to combine with Bay Point Wealth because we recognized the depth and experience of their staff. It was clearly apparent that our clients will be well served as part of the Bay Point family.
Bay Point has a culture of client service and experienced team members who carefully listen to their clients and work to help them achieve their most important financial goals. We could not have found a better firm to guide our clients now and into the future," said Kelley.
Bay Point Wealth serves clients throughout the United States, with office locations in Maryland, North Carolina, and Florida.