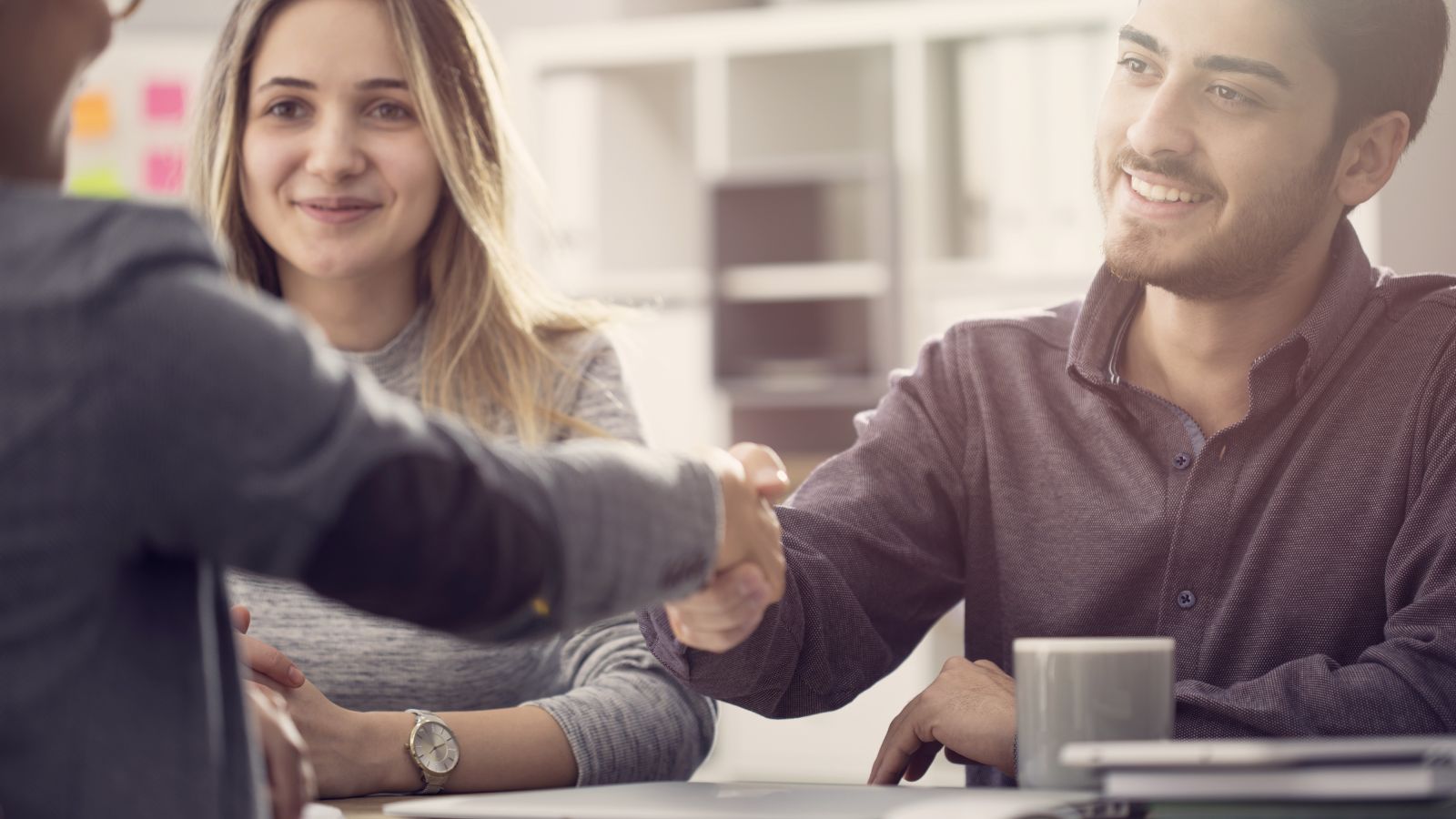 You need to be able to completely trust your financial advisor and feel comfortable asking any questions that are on your mind. This trust will give you peace of mind that they're proactively managing your money—and with an expert eye—in a way that suits your personal situation. Asking questions will also enable you to learn about the financial planning process, so you can make the best possible decisions for your future.
A trusting relationship with your financial advisor begins with the first meeting. This is why it's important to be prepared and understand how to gain the most benefit from that initial conversation. In this article, we'll cover 9 questions to ask financial advisors in a first meeting, as well as what to bring to a financial advisor meeting.
Questions To Ask Financial Advisors In A First Meeting
It's crucial to know the questions to ask wealth management advisors that will help you decide if a particular firm is right for you. Let's review 9 questions to ask every advisor you evaluate, as well as why these topics are essential to discuss.
1. How do you receive compensation?
Transparency around how a financial advisor is paid is of the utmost importance. Knowing exactly how an advisor receives compensation can help build trust in your relationship and provide confidence that they're acting in your best interests. For example, if your advisor recommends an insurance product, you should know their suggestion is based on a true gap in coverage rather than motivation to earn commission from a sale.
The answer to the question of compensation should always be clear and concise: "We are a fee-only firm, so we are only paid for financial planning through a percentage of the assets we manage for you, or a flat fee." Of course, many reputable commission-based firms exist, but avoiding them can eliminate the need to question the prospect of personal gain on the part of your financial advisor.
2. Are you always required to act in a fiduciary manner and disclose any conflicts of interest?
This is one of the most pressing questions to ask a financial advisor in a first meeting. Acting as a fiduciary at all times means an advisor has a duty of care to always put their clients' needs first, no matter the circumstances. Not all advisors are required to hold this legal standard, so you must ask—and never assume.
If a financial advisor answers "yes" to this question, you'll know their recommendations will always be free of conflicts of interest (or that any conflicts will be disclosed to you) and made with your needs in mind.
3. How many years—and what kind—of experience do you have?
Typically, years of experience correlate to a financial advisor's level of knowledge. The longer they've worked in the industry, the more unique situations they're likely to have encountered. This is essential to know, especially if you have complex financial circumstances.
However, you shouldn't always judge a book by its cover. Even if an advisor appears young, they could still be a great fit for you, especially if they have a solid team for support in cases with which they may be unfamiliar, such as helping a business owner prepare to sell their company. Asking direct questions about experience and team collaboration will help you uncover this information.
4. Do you have a Certified Financial Planner designation?
Possessing a Certified Financial Planner (CFP) designation demonstrates an advisor's dedication to the financial planning process through educational requirements (as well as annual continuing education), experience (a minimum of 4,000 hours of work related to the financial planning process), and adherence to strict ethical standards.
This question should always follow questions 1 and 2 rather than being a substitute for them. While a CFP designation is beneficial, it's more important to ensure that the financial advisor is a fiduciary and that their firm operates on a fee-only structure.
5. What is your approach to financial planning?
Seek a financial advisor who will look at each aspect of your life as a comprehensive picture to help you make strategic financial planning, investment, and tax decisions. The same investment recommendations don't make sense for everyone from a tax perspective. This is one reason why it's essential to understand the approach an advisor takes to financial planning—and that they can coordinate an efficient, well-designed plan.
In addition, look for an advisor who has a team behind them with a breadth of expertise in investments, taxes, debt management, insurance, and estate planning, so you can find all the expertise you need from a single firm.
6. What is your investment philosophy?
It's imperative to know how a financial advisor builds portfolios for their clients because there is no cookie cutter solution. Whenever possible, an advisor should recommend investments that are well diversified, tax-efficient, and that have a low expense ratio.
Every client has unique personal circumstances, so you'll want an answer to this question that suits you. For example, if you're in a high tax bracket, you might need to invest in a way that doesn't cause you to incur large capital gains distributions at the end of the year, or to have tax-inefficient funds in a regular taxable account (versus holding them in your retirement account). Or, if you're looking to buy a house in the near future, you'll need to ensure that you don't have 100% of your wealth invested in the stock market, so you can quickly access cash for a downpayment. A financial advisor with a complementary investment philosophy can help you achieve these goals.
7. Do you incorporate taxes into the financial planning process?
Tax planning is one of the most critical elements of a financial plan. Your current and future tax circumstances should have a huge impact on your financial advisor's recommendations. For example, if you're in a low income tax bracket, you can plan to sell securities with high capital gains for very low tax. Alternatively, if you're in a high tax bracket, you can defer your taxable income to years in which your tax bracket will be lower.
While tax shouldn't drive every financial planning decision, your financial advisor must always take it into consideration, so you can take advantage of savings opportunities and avoid an unnecessarily high bill at tax time.
8. Do you have access to experts in areas like insurance and estate planning?
Just as it's important for a financial advisor to have internal team support, it's also helpful for them to have access to outside experts when their clients require specialized expertise. Good professional relationships are worth their weight in gold, and an advisor's ability to pick up the phone and receive a bit of free advice from an estate planning attorney can have trickle-down benefits for you, too.
If you're a high net worth individual or a business owner, this type of external counsel can be especially valuable. For example, say you created a trust 20 years ago, and the laws around it have changed. Your advisor may not understand the ins and outs of trust law, but you can rest easy if they know a seasoned lawyer who can help.
9. What type of clients do you typically serve?
This is a crucial question to ask financial advisors in a first meeting because it can give you an idea of their firm's specialty areas and help to ensure you're a good fit for each other. If you fall into a niche the advisor serves, such as medical professionals, they'll likely have an intimate understanding of your needs.
You may also find that a financial advisor only accepts clients with certain minimum asset levels. This is usually an issue of capacity, and it's best to discuss this possibility upfront in case you don't meet the threshold.
What To Know Before Meeting With A Financial Advisor
Before you sit down with a financial advisor, ask what will be covered in the meeting. The advisor will likely want to learn about your current financial situation and your future goals, so be prepared to discuss these topics. You should also confirm if you'll have an opportunity to ask questions (including the ones in this article). Being clear on the agenda upfront will encourage productive conversations that can help you make a decision about who you want to manage your money after evaluating several advisors.
It's also important to know what to bring to a financial advisor meeting, so ask ahead of time whether any documentation is required, such as bank statements or tax returns.
Schedule A Call With Bay Point Wealth
At Bay Point Wealth, we strive to make every first meeting with a potential client transparent, informative, and comfortable. We'll be happy to answer all of your questions, and we'll have plenty for you too. Our goal is to gain a deep understanding of your financial situation, so we can create a plan that is tailored to your needs. Sound good to you? Book a call with us to get started.