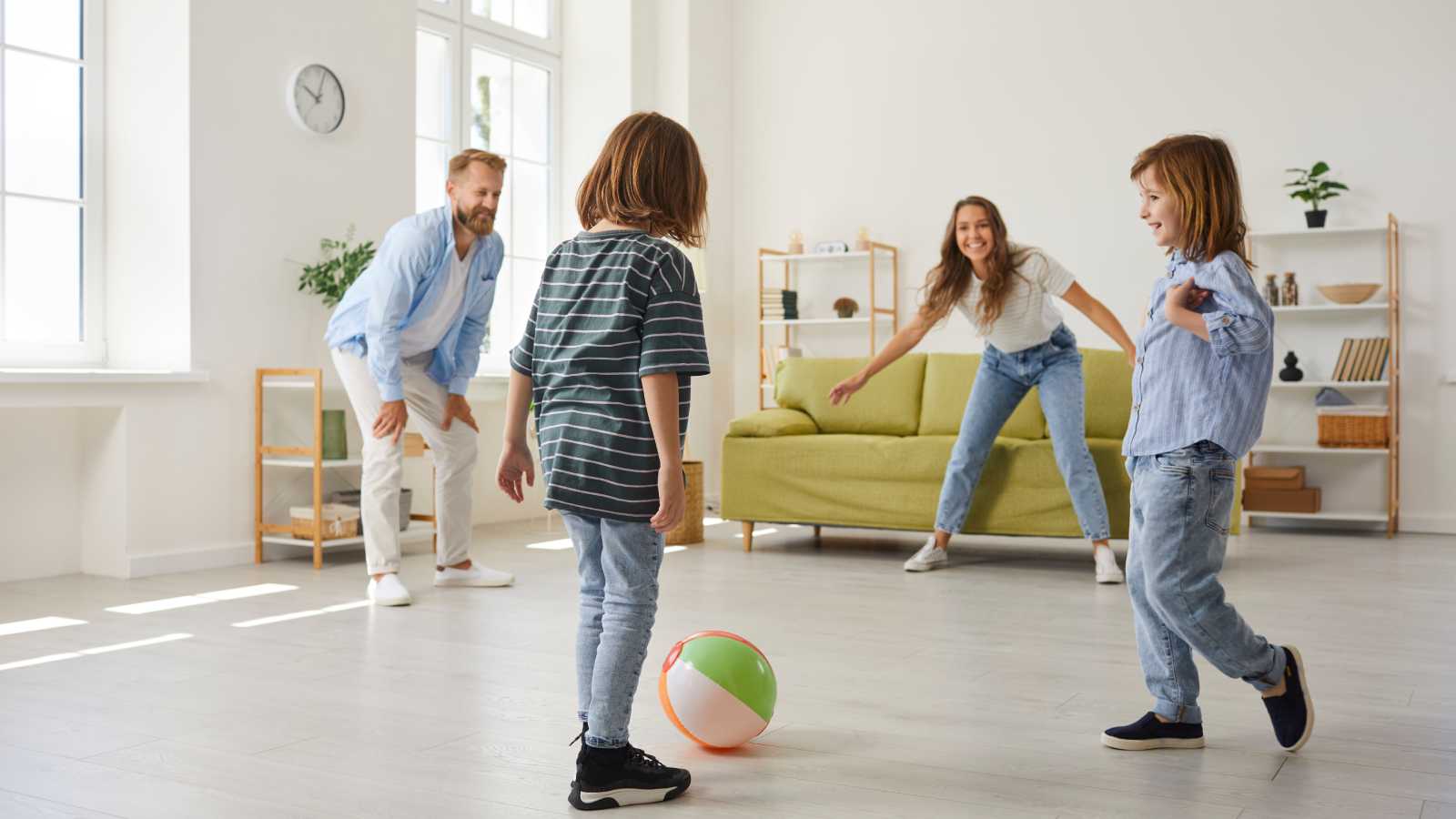 Making the decision to set up a trust for a child or an adult family member is a critical part of estate planning. Creating a trust can protect your family's wealth as it gets passed down to future generations. It can also help secure your loved ones' financial futures. The first step? Understanding how to set up a trust.
Trusts can be complex, so it's a good idea to consult a financial advisor to address the specifics of your unique financial situation. To give you an idea of what's involved, we'll walk through the basic steps for how to set up a trust in this blog post. We'll also answer the questions, "How much does it cost to set up a trust?" and "How long does it take to set up a trust?" Let's get started.
What is a trust?
A trust is a document or entity that establishes a set of instructions outlining what should happen to your assets when you pass away or if you become incapacited. It can either act as a substitute for your will or in conjunction with your will. There are always multiple parties involved in a trust: the trustor (creator of the trust), trustee (title holder of the assets), and beneficiary (recipient of the assets). In some cases, the two former parties are the same person.
Multiple kinds of trusts exist to help you build generational wealth. Setting up a trust for a child can be as simple as passing down the title to a piece of property you own. On the other hand, a trust for multiple beneficiaries can be complex, and may involve passing down numerous investment accounts and properties via marital planning and generation-skipping trusts.
One type of trust may be a better fit for you than another depending on your financial situation and objectives. The most common kind we deal with is known as a revocable living trust, which enables the living trustor (or grantor) to maintain control over the funds in the trust and make changes to the trust after it is established.
Other types like charitable remainder trusts are ideal for high net worth individuals who have charitable intent as well as large amounts of wealth in their taxable estates. Or, intentionally defective grantor trusts can be a good choice for business owners who wish to freeze a portion of their company's rapidly increasing value for tax planning purposes. Many more trust options are available beyond this list, and a seasoned financial advisor should be able to walk you through all of them.
Why set up a trust?
Trusts are especially common among high net worth individuals and couples who want to make sure they have a solid estate plan in place. There are several reasons you may want to consider setting up a trust, including but not limited to:
protecting your assets from creditors
retaining control over your assets after incapacity or death
reducing your estate tax
making charitable gifts
avoiding the expense of probate court
keeping your estate plan private
Avoiding probate court (which you must go through if you have assets that flow through a will at death, rather than a trust) can save you money and ease the administrative burden associated with estate planning. It can also help keep your affairs out of the public eye if privacy is a priority for you. In many states, any individual's will is subject to public scrutiny in probate court. In this case, members of the public can request your records and review all of your assets. Setting up a trust for a child or loved one enables you to circumvent this potential issue. It would also allow the trustee immediate access to the capital in the trust, which is not possible with a will alone.
How To Set Up A Trust: 4 Key Steps
We've now covered what a trust is and why you may want one as part of your estate plan. Next, let's dig into how to set up a trust for a minor or another person near and dear to you.
1. Decide how to incorporate the trust into your estate plan.
When deciding how to incorporate a trust into your estate plan, you should always ask yourself the following questions:
Will the trust make sure my family is taken care of when I am gone?
Will the trust restrict access to assets until the beneficiaries meet certain conditions? (For example, until a beneficiary reaches a certain age, or for college, starting a business, buying a home, etc.)
Is the trust intended for asset protection from creditors?
Is the trust a tool for advanced estate planning to help reduce the amount of my taxable estate?
Will the trust enable me to carry out my charitable wishes?
Asking and answering these questions will help you figure out the best way to coordinate trust planning with your will, as there are numerous options. For example, you can create a testamentary trust. This is a trust that comes into effect in your will under certain conditions (usually death). This type of trust is common among young couples with children that have straightforward estate planning situations. A testamentary trust can take shape in a variety of ways, as outlined below.
You could establish a trust to be funded with assets you already hold in either a revocable trust (the most common approach) or an irrevocable trust (a trust that cannot be altered after its creation). In the latter case, you could choose to set up an irrevocable life insurance trust to hold a large insurance policy. This would be a smart move if the amount of your taxable estate is a concern.
2. Create a trust document.
This is the stage where you'll work with an estate planning attorney to design the plan for your trust. As mentioned at the beginning of this article, it can range from simple to complex.
The best way to visualize the plan for your trust is to come prepared with an organized list of your assets and their current titling or where they are held. Then, you'll need to run through the most common what-if scenarios to see how the assets would flow in each scenario—for example, the death of one spouse, death of both spouses, incapacity, special needs arising down the road, etc.
Your financial advisor can help connect you to the best attorney for your circumstances. They should also remain involved in the process of designing your plan and assessing whether it contains any gaps (and to sometimes translate what the attorney says into clearer terms).
3. Finalize the agreement.
Next, it's time to review the designed plan with your attorney. Once you feel confident that you understand the plan for your trust and it fits your needs, you can sign it with the attorney's office and they will take care of the rest.
A trust document doesn't necessarily need to be filed with a local public office such as the registrar of wills, but requirements vary by state and notarization of your trust document may be required. Your attorney will advise you on the specifics.
4. Update the titling of accounts.
Once your trust document is finalized, your attorney may advise you that some of your accounts need to be updated in order to fund the trust. This could include updating the titles of bank accounts, investment accounts, and real estate. However, there are many other items you may also need to update, depending on the complexity of your situation.
Keep in mind that Individual Retirement Accounts (IRAs) or Roth IRAs, 401(k)s, or any other retirement accounts are different. These kinds of accounts (as well as life insurance policies) pass outside of your will and trust. You may be instructed to update the beneficiary designations instead of the account titles.
Setting Up A Trust: Cost And Time Considerations
How much does it cost to set up a trust?
This is a common question, and an important one to ask your financial advisor. The cost of creating a trust varies widely depending on where you live and the complexity of the trust. This is especially true due to changes in estate planning law, which occur frequently regardless of the current administration in power. A reliable financial advisor will stay on top of legislation and proactively advise you if your estate plan could use an update.
How long does it take to set up a trust?
In a typical circumstance—assuming your financial advisor can easily coordinate with your estate planning attorney and meetings can occur in a timely fashion—you can get a trust in place within 45 days. This time span covers the initial planning meeting right through to when you finish funding the trust and titling your trust document.
Get Trusted Estate Planning Expertise From Bay Point Wealth
(We love a good pun! See what we did there?)
In all seriousness, the Bay Point Wealth team of financial advisors is well versed in the concept of how to set up a trust for a minor or another loved one. We've helped many clients design personalized estate plans to preserve their wealth, and we understand how to avoid common pitfalls throughout the process. We also have strong tax planning expertise and can help you minimize your estate tax.
Ready to get started? Schedule a call with us today.