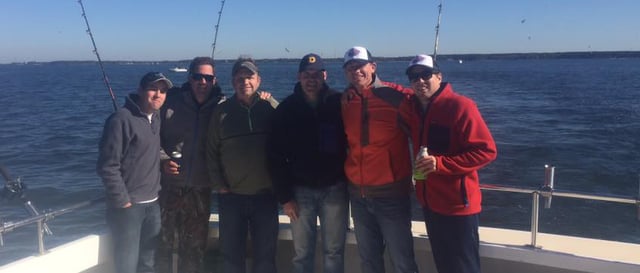 It's been a couple weeks since Fish for a Cure's 10th anniversary tournament. We were proud to be a sponsor and participant in the charitable fishing tournament that supports the Geaton and JoAnn DeCesaris Cancer Institute at the Anne Arundel Medical Center.
It turned out to be one of the best days in the tournament's past 10 years for weather and fishing conditions. More importantly, though, the tournament raised over $300,000 to support the cancer survivor program. I'm proud to be a founding member of the tournament and look forward to many more years of fishing, raising money, and supporting the cancer institute.
The after party was fun too!