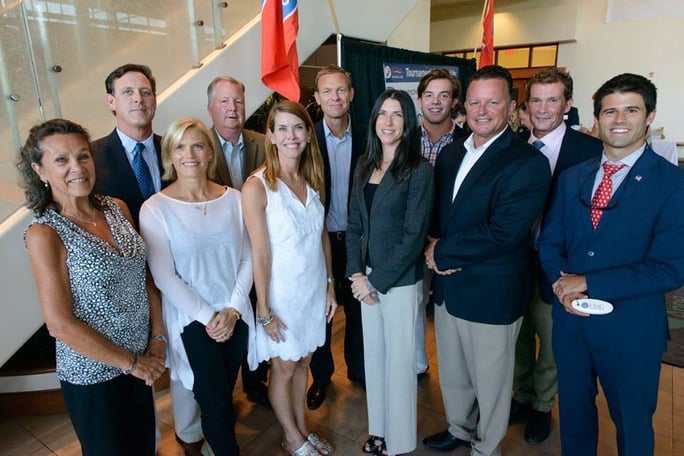 On September 7, Fish for a Cure kicked off their 10th Anniversary at Anne Arundel medical Center with friends, captains, and many new faces.
It's always good to hear from patients and doctors about how Fish for a Cure's donations have helped the Geaton and JoAnn DeCesaris Cancer Institute grow and assist patients with a diverse range of support and treatment options. We're so honored to support this great cause.
Three large checks were presented to Fish for a Cure and our first official Tournament Sponsor was announced. We are proud to be supported by Thompson Creek Window Comapny.
Jim has been a part of this event from the begininng and is dedicated to supporting the hospital and all those who have been affected by cancer.