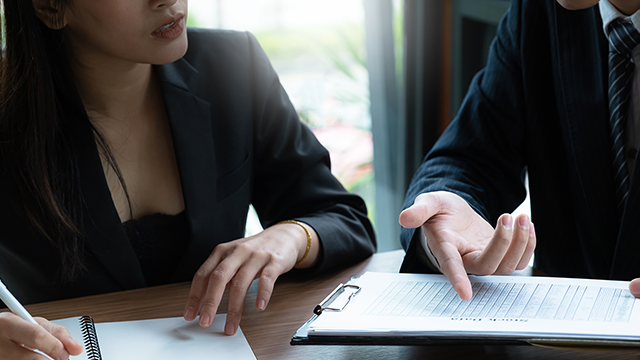 Your financial advisor's advice can make or break your plans to reach objectives like early retirement or passing wealth down to your children. You need to know that your advisor is not only an expert in their field, but that they also have your best interests at heart. That's why you have to understand the difference between fiduciary and non-fiduciary advisors before you let anyone help draw the road map to your financial future.
In this post, we'll explain the difference between fiduciary vs. non-fiduciary financial advisors, show you how you can spot each type, and share why working with a fiduciary is always your best option.
Fiduciary Vs. Non-Fiduciary Advisors, Explained
The number one thing you need to remember about fiduciary vs. non-fiduciary financial advisors is that the former are legally required to act in your best interest. There's no doubt that when a fiduciary creates a financial plan for you or gives you investment advice, they must put your needs ahead of their own.
In contrast, a non-fiduciary isn't required to avoid or even disclose any potential conflicts of interest. That's not to assume they'll guide you toward a particular financial product to earn a commission, but it does leave room for you to wonder about the motivation behind their advice, and whether it's truly right for your financial situation.
How To Spot A Fiduciary Vs. Non-Fiduciary Advisor
Your best bet for finding a fiduciary is to look for a fee-only advisor. These advisors receive compensation solely from their clients through a flat or hourly rate, or an assets under management fee (a percentage based on the amount of assets they manage for you). They do not receive compensation in the form of commissions for selling you financial products.
When you're interviewing advisors to manage your wealth, always ask how they get paid. If they don't give you a straight answer or if you leave the conversation feeling uneasy, go with your gut and move on to the next candidate.
You should also look for a financial advisor with a Certified Financial Planner (CFP) designation, which means they're a licensed professional held to fiduciary standards. In addition, if you're looking for an investment manager, check to see if they're a Registered Investment Advisor (as opposed to a broker) with the Securities and Exchange Commission (SEC), which requires them to adhere to rigorous fiduciary standards.
Why Going With A Fiduciary Is Always Best
Working with a fiduciary financial advisor can give you precious peace of mind that your wealth is in excellent hands, because fiduciaries are legally obligated to act in your best interest. One of the biggest reasons to choose a fiduciary vs. non-fiduciary is that the former must make an effort to understand your goals, and craft a financial plan or investment management strategy that meets your needs.
Fiduciaries also typically have long-standing relationships with several trusted and vetted industry partners such as estate planning attorneys and insurance brokers, who share their approach to acting in their clients' best interests.
How Bay Point Wealth Puts Your Interests First
At Bay Point Wealth, our fiduciary financial advisors strive to understand your goals from a big picture perspective so we can help you hit milestones like retirement in stride. When you work with us, we don't just ask about your financial situation. We want to know about your broader life circumstances, because we believe the more we learn about you, the more effectively we can help you with thoughtful financial advice for your unique situation.
You can trust that our advisors will always put your needs ahead of their own. It's our legal obligation to you as fiduciaries, but it's also simply the right thing to do. We keep the sales process out of our business, and as a fee-only firm, we don't take commissions.
If you're looking for a fiduciary financial advisor to help you grow your wealth on your terms, schedule a call with a Bay Point Wealth team member today.