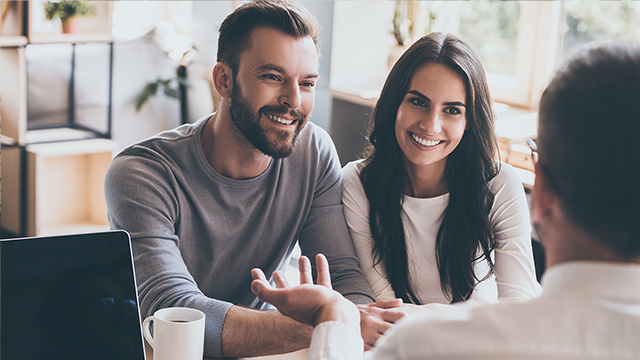 You want to grow your wealth based on personalized financial advice, not give your money away to an advisor for simply selling you a product. That's why you need to understand the difference between fee-only and commission-based wealth management. When you work with a fee-only wealth management firm, you can rest assured that your advisor is acting in your best interest alone, since they don't earn commissions on product sales.
In this blog post, we'll explore what fee-only wealth management is, how it differs from other types of wealth management, and which approach will work best for you depending on your personal situation and financial knowledge.
Fee-Only Wealth Management
Rather than being compensated for selling specific financial products such as stocks, bonds, and annuities (a type of insurance contract), fee-only financial advisory firms are compensated by their clients for services and advice—for example, in the areas of financial planning or investment management.
Because they don't earn money from product sales, fee-only firms are not incentivized to push these products. Instead, they're motivated to act in your best interest, providing good advice and guidance on the products best suited to help you reach your financial goals.
How does fee-only wealth management work?
There are two primary approaches to fee-only wealth management.
1. Assets Under Management (AUM)
This approach involves a fee-only financial advisory firm charging you a percentage on the assets they manage for you. Most firms' AUM fees start at 1%, however, the percentage can change depending on the amount of assets you own.
For example, a firm that charges 1% would earn $10,000 if you had $1 million in assets under management. If your portfolio decreased to $900,000, the firm would earn $9,000. And, for clients with a greater amount of assets, such as $2 million, the fee is often reduced below 1%.
The AUM model is likely your best bet if you need ongoing, proactive advice. Your advisor will make trades for you in a way that helps you grow your wealth as much as possible by taking your whole financial picture into consideration, and you can reach out with finance-related questions as they arise. It's the best of both worlds.
Pro tip: Confirm whether or not your financial advisor bases their AUM fee on your total wealth. This is important if you have an employer benefit plan such as a 401(k), because while it counts toward your total wealth, your advisor can't technically manage that asset, since it's held by your employer.
At Bay Point Wealth, we provide advice on employer-held accounts, but we choose not to charge for that—our fee only includes the assets we manage. Other firms that charge based on your total wealth may lower their fee to balance out the equation. Just make sure the arrangement works for you financially.
2. Hourly & Flat Fees
This approach is based on the amount of time your fee-only advisor puts in for you, not on the assets they manage. These fees can be charged hourly, annually, or as a one-time flat fee. For example, we charge a flat fee for financial planning, which will help you understand your current situation and what you need to do to achieve your objectives. You can then decide if you'd like to implement the plan yourself or work with us.
If you need advice, but you want to manage your own assets, fee-only wealth management charged on an hourly or annual basis may be your sweet spot. Your advisor will review your overall financial circumstances, but don't worry, you don't have to let go of your spreadsheets. (We get it—we love spreadsheets, too!)
Commission & Fee-Based Wealth Management
Commission-based wealth management means your financial advisor receives compensation for selling you a particular product. This approach can be problematic because it creates the appearance of your advisor having an incentive to sell you something specific, and may leave you wondering if the advice they gave you was in your best interest. It also means you could have to pay your advisor a commission for making a change to your portfolio, which could reduce flexibility in managing your investments.
In addition, getting out of certain financial products such as annuities can sometimes be a complicated process requiring back-end sales charges if you don't hold the product for a certain period of time.
However, there are some cases where a commission-based model is still common practice. For example, most insurance products are sold on commission. If you work with a fee-only wealth management firm, your advisor won't make a commission on the sale, though—only the external insurance advisor they bring in to help will. Your financial advisor should always act in your best interest to ensure you get an insurance product that meets your needs.
Finally, fee-based wealth management is a hybrid approach between commission-based and fee-only wealth management. Fee-based advisors may charge asset management fees on your investment portfolio, but sell you insurance products for a commission.
Bay Point Wealth: Your Wealth Management Partner
At Bay Point Wealth, we offer financial planning, investment management, and tax planning services with you at the center. As a fee-only, fiduciary wealth management firm, your needs are at the top of our list. We want to get to know you and help you reach your goals—not help ourselves land a sale. And, we'll always be transparent so you know exactly what goes into our service bill.
Are you ready to get down to business regarding your financial future? Schedule a call with a Bay Point Wealth advisor.