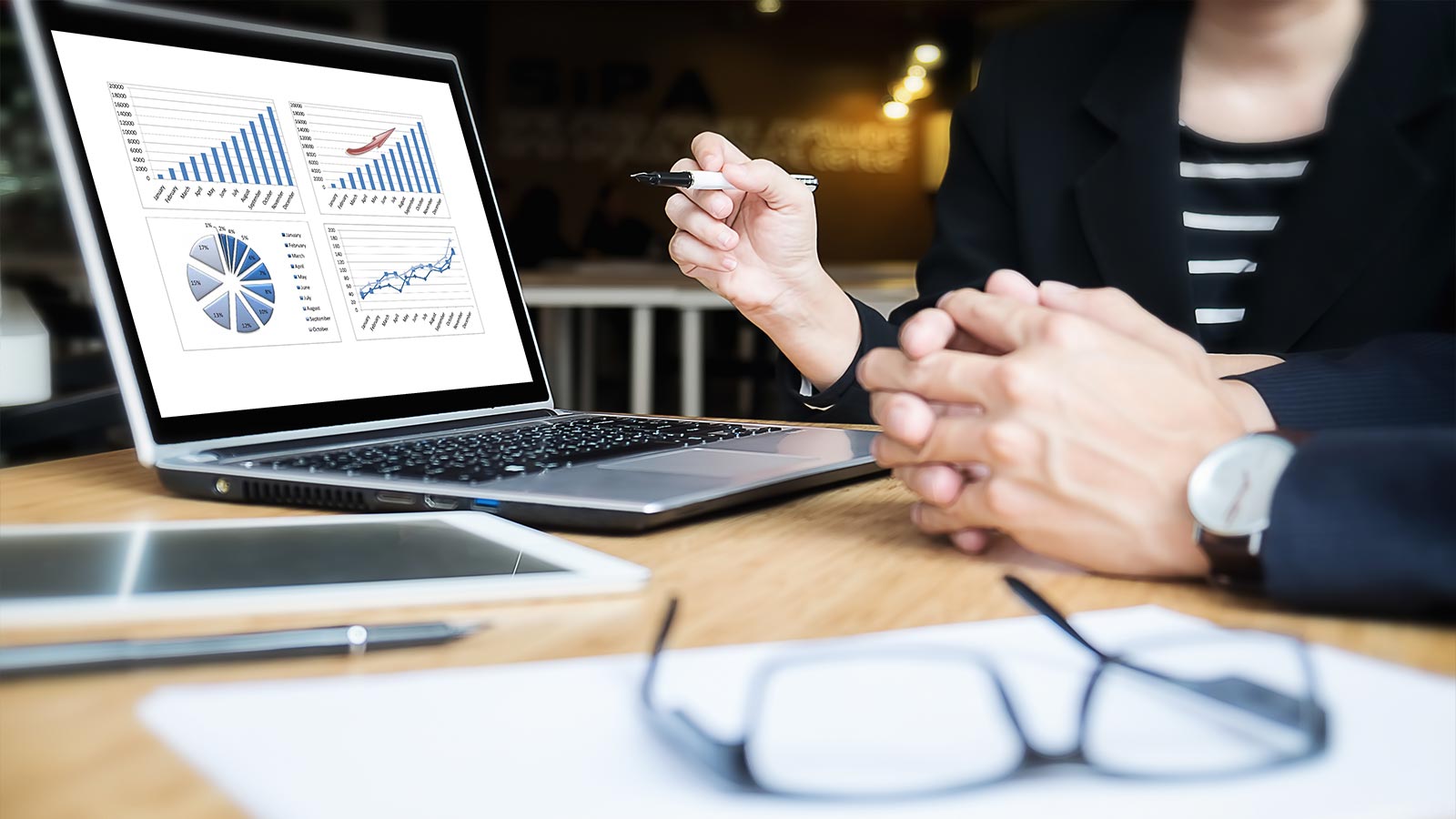 When you decide you're ready to work with a financial advisor, it's important to find the right fit for you based on your unique situation. Many firms specialize in certain areas, such as asset management or wealth management; their services differ in many ways. Making the right decision today on who you should work with will help set you up for financial success tomorrow.
In this article, we'll explain asset management vs. wealth management, and examine which approach works best in which situations. We'll also discuss how you can find an asset or wealth manager, and offer insight into Bay Point Wealth's approach to wealth management.
What is the difference between asset management and wealth management?
Asset management involves buying and selling investments such as stocks, bonds, and funds to generate a return on your money. This approach focuses purely on managing your investment portfolio, and tends not to touch other financial aspects of your life.
When you work with an asset manager, your conversations will mostly center around your investment portfolio, including what changes you should make to your investment strategy and which funds you're buying and selling. If you have other questions about your finances, the asset manager may defer them to another advisor.
Wealth management takes your entire financial picture into account, including your investable assets. This approach incorporates financial planning, investments, life insurance, tax planning, retirement savings accounts, and estate planning (instructions around who will inherit your possessions when you pass away).
A wealth manager can help answer a variety of questions beyond the scope of your investment portfolio. They'll provide solutions or coordinate the assistance of an outside professional like an estate planning attorney, leading the conversation with a strong understanding of your goals to ensure your needs are met.
When To Choose Asset Management Vs. Wealth Management
To help you decide between asset vs. wealth management services, let's look at the various scenarios in which people seek financial help.
1. You're well-versed in financial planning but need help selecting investments.
If you have sharp financial knowledge and a clear understanding of your objectives, you may decide to take the responsibility of financial planning on yourself, and hire someone solely to manage your investment portfolio.
In this case, you may choose an asset manager to do research for you and help you select specific investments to fit your needs. You may also ask them to try to figure out the best investments for you to purchase to increase your returns or "beat the market."
2. You want expert advice on your whole financial picture.
If you're looking for comprehensive financial guidance that includes your investments, you may decide to work with a wealth manager. For example, if you need life or disability insurance, a wealth manager can act as a third-party resource to liaise between you and your insurance agent, ensuring you understand the product you're buying and to make sure it is a good fit.
Or, if tax planning is your priority, a wealth manager can communicate with your accountant about whether you should invest in an individual retirement account, or an employer-matched 401(k) account.
3. You're a little indecisive about what kind of advice you need.
You can work with both an asset manager and a wealth manager. You can start by hiring a wealth manager to give you financial planning advice or to review your overall financial situation.
Depending on the complexity of your investment portfolio, your wealth manager may decide to hire an outside asset manager to implement your portfolio. However, in this case, you would end up paying both parties for their services.
How To Find An Asset Manager Vs. Wealth Manager
Once you've decided whether asset management or wealth management is right for you, it's time to find a professional to help you get started.
When you're looking for an asset manager, it's a wise move to find someone who has a Chartered Financial Analyst designation, and who gears their business toward doing research on investments and managing investment portfolios.
When looking for a wealth manager, the Financial Planning Association (FPA) is a good place to start. The organization offers an online search tool called FPA PlannerSearch that can help you find a certified financial planner by name or location. The The National Association of Personal Financial Advisors is also a great place to look. Its members are fee-only financial advisors.
There are also a few other steps you can take that apply to finding either an asset management or wealth management professional:
Ask for referrals. You can learn more about an asset management or wealth management professional by talking to their clients than you ever will from the firm's website.
Search for a Certified Financial Planner (CFP). Regardless of whether someone is an asset manager or a wealth manager, a CFP designation is desirable, due to the rigorous process required to achieve the title. The CFP Board website allows you to search for a CFP by name or location.
Do a broker check. The Financial Industry Regulatory Authority's (FINRA) BrokerCheck tool enables you to research the expertise and backgrounds of financial brokers, advisors, and firms. According to the BrokerCheck website, it "tells you instantly whether a person or firm is registered, as required by law, to sell securities (stocks, bonds, mutual funds, and more), offer investment advice, or both." Client complaints are also recorded with FINRA.
Read their client relationship summary (CRS) form. This new document from the U.S. Securities & Exchange Commission (SEC) is an additional disclosure that financial firms must provide to the SEC. You can read a firm's CRS form to learn whether they are a fiduciary firm (which legally requires them to act in your best interest), and to learn what type of clients they serve. The information on these forms can help you tell the difference between various types of businesses, as well as get details on their fees, standards of conduct, and any conflicts of interest they may have.
What qualities should you look for in an asset manager vs. wealth manager?
There are a few important qualities you should look for in an asset manager. They should have access to in-depth research and possess strong knowledge of individual companies and investment products.
In contrast, a wealth manager should have more well-rounded financial knowledge. A CFP is required to be educated in five key areas: financial planning, investments, insurance, taxes, and estate planning.
Regardless of whether you choose to go with an asset or wealth manager, you should find an advisor who is a fiduciary. You need to be able to trust that they'll put your interests ahead of their own. You should also look for a firm with reasonable costs that doesn't take commissions.
Looking for a wealth manager you can trust?
As a fee-only fiduciary firm (we don't take commissions!), Bay Point Wealth focuses on putting your financial interests first. We offer financial planning and tax services for a fixed fee, and investment services for a fee based on your assets.
With CFPs and CFAs among our ranks, our team can integrate financial planning, investment management, tax advice, and estate planning services. This approach reduces the need to rely on professionals outside the firm to help you reach your financial goals, while helping you find as much savings as possible.
If you're looking for a wealth management partner who can assist with your big picture financial plan, schedule a call with a Bay Point Wealth advisor today.