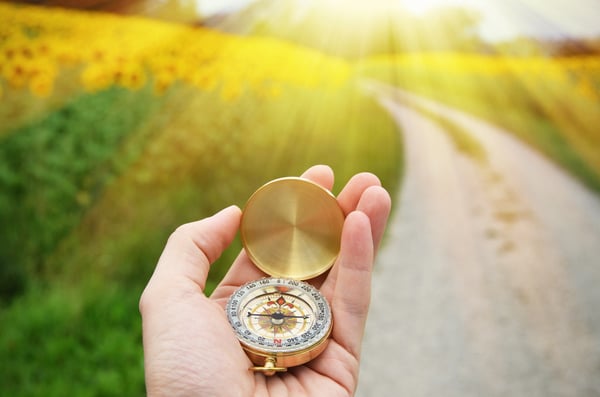 After logging strong returns in 2017, global equity markets delivered negative returns in US dollar terms in 2018. Common news stories in 2018 included reports on global economic growth, corporate earnings, record low unemployment in the US, the implementation of Brexit, US trade wars with China and other countries, and a flattening US Treasury yield curve. Global equity markets delivered positive returns through September, followed by a decline in the fourth quarter, resulting in a −4.4% return for the S&P 500 and −9.4% for the MSCI All Country World Index for the year. You can read more about performance in our Q4 market review.
The increased market volatility in the fourth quarter of 2018 underscores the importance of following an investment approach based on diversification and discipline rather than prediction and timing. For investors to successfully predict markets, they must forecast future events more accurately than all other market participants and predict how other market participants will react to their forecasted events.
There is little evidence suggesting that either of these objectives can be accomplished on a consistent basis. Instead of attempting to outguess market prices, investors should take comfort that market prices quickly incorporate relevant information and that information will be reflected in expected returns.
While we cannot control markets, we can control how we plan, invest, and make decisions based on our own personal goals and objectives. Let's focus on what we can control.
Finally, tax time is here and there were significant changes in the tax law during 2018 that will affect you. We're here to help and you can learn more by downloading our 2018 Tax Planning Guide.